Easiest Ways to Save Money With These Frugal Living Tips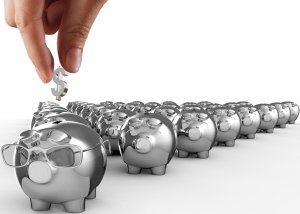 Learning the easiest ways to save money. That is why you are here and you will not be disappointed. The many ideas presented below will save you a ton ... if you implement them.
And that is what creates real wealth: Following through with reducing expenses and then using the savings (what I like to call "found money") to pay off credit card debt, create a rainy day fund, and to help others.
You can navigate these articles in one of two ways: Read one you like and then return back to this main list and choose another or click the link at the bottom of each article to go to the next in this series.
These tips cover everything from car maintenance to grocery shopping to living green to renovation tips and recycling at home that can save you from purchases that are not really necessary.
This list of the easiest ways to save money is by no means exhaustive and certainly is not intended to give you specific guarantees regarding how much you can save.
How much you save depends entirely on how many tips you use and how well you use them.


Just Two
Make sure that each time you visit, you read through two articles. This way you are getting the most out of your visit. Any more than two and you may go into information overload!
Bookmark this page and keep coming back when you are ready for another idea.
However, do not just read -- implement these ideas into your personal budget worksheet and you will greatly benefit financially. And that is the ultimate goal of how I can help you save lots of dollars and live a financially free life: to teach you how to make a personal budget using one or more of the many budgeting tools available.
That of course does make "cents" doesn't it? Sorry, could not resist.


Will You Be Ready?
Using this technique, along with the other easiest ways to save money ideas given on this website will help you "live like no one else so later you can live like no one else." Did this recession throw you off balance? Will you be ready for the next one? If you are living on a budget, you will!
Be sure to sign up below to receive an informative newsletter to help you stretch your dollar, get debt free, and live a financially free life. Plus, you will receive exclusive access to upcoming eBooks, Podcasts, and courses to help you thrive financially and personally.
Return from Easiest Ways to Save Money to
Household Budget Planning Made Easy Home.