"Together we will develop a plan that will enable you to live happily, comfortably, and free of personal debt within 3 years"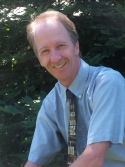 From the Desk of David Kimball
Family Financial Coach
RE: Living debt free and comfortable in 3 years.
If you're looking to reduce or eliminate your debt and create a stable financial environment for you and your family then I suggest you read every word of this letter...
My name is David Kimball and I'm a financial coach that works one on one with families and individuals to create effective financial strategies to relieve you of your debt within 3 years...
I am not a financial adviser looking to sell you mutual funds, annuities, insurance or any of the like... I am a coach that will work closely alongside you for 6 months to create custom financial plans for you or your family that will help you generate more income, less expenditure and pay off your debts within 3 years...
For the 6 months that we work together I will hold you accountable for your spending so you will have no choice but to spend less...
With the savings you will realize, my coaching
will effectively be free of charge...
Together you and I will:
Identify your long term financial goals.
Create short and long term monthly budget plans.
Determine your insurance requirements.
Help increase your income streams while spending less.
Plan ahead so you are no longer living pay check to pay check.
Limit your out goings so that you never have to worry about missing a mortgage payment again.
Eliminate all of your financial stresses.
Within the first month of working together you will save money and comfortably pay your mortgage. Within the first 3 months you will tweak your plans to increase savings, live more comfortably and begin paying off your debt. Within 6 months you will have optimized your savings plan and be paying off your debt at a faster rate. Within 3 years you will be debt free and living comfortably safe in the knowledge that you will be able to retire comfortably in the future...
It's time to get serious...
Debt is a serious problem and you have two choices, ignore it, let it mount up until the point that it eventually takes over your life or do something about it right now...
For over 10 years I have been creating practical budget plans to help people like you become debt free and financially stable... If you are ready to tackle your debt then I can help you achieve those same results...
I understand that money is private issue and therefore all of my clients' personal finances are discussed in complete private confidentiality...
David, this sounds great, but how do I know
you are the right man to help me?
Fill in the form below and I will give you a completely free and confidential telephone assessment and coaching that will last up to 60 minute and valued at $75 ... This is not a 60 minute sales call where I simply pitch you my service... This is a call where we will discuss the first steps that you will take to turn your finances around... whether or not you choose to work with me.
As such that I value my time as much as yours, I want to know you are serious and understand a little about me before we talk. To encourage me to give you this valuable time together, I request that you show me you are serious by signing up for my newsletter, reading the Meet David page, as well as at least 5 articles on this web site. Doing so will give you a flavor of how I approach personal finances.
Once you give me your name and email below, you will be sent a link to a precoaching form that will give me a basis to know how best to help you.

Plus if you act now and book your free telephone assessment and coaching, you will also receive a free bonus debt analysis valued at $75.00 upon request. Why wait? Fill out the form and get started now!

David Kimball
P.S. After receiving your free telephone assessment and debt analysis you have absolutely no obligations to work with me... However, I am sure that after speaking together on the phone you will see that working with me for 6 months will help you reduce your financial burdens massively... But if you are simply looking to take advantage of the free assessment and coaching, that is absolutely fine and will be glad to help.

P.P.S. Anyone who does choose to work with me personally will save enough money within the first 6 months (usually a lot less) to make the training effectively free of charge ... If you do choose to work with me then you will be pleased to know that I operate a two week, no questions asked money back guarantee for anyone that is not satisfied with the advice, solutions or service that I provide.