Creative Ways to
Save Money On Utilities
Frugal Living Tips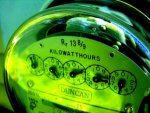 Here are some creative ways to save money on utilities. These are the frugal living tips that my family have done, or are doing now. Keep in mind that some of these ideas will work for you and some will not. At the least, your brain will be stimulated to use these ideas to save money on utilities or your own.
(Click to tell your creative ways to save money on utilities)


Make a Switch and Save
In our area P G and E almost has a monopoly on the natural gas for heating our house and hot water.
But a little over a year ago we switched to a company called Tiger. They are the only competitor in California to P G and E. I am not sure if there is something similar in your area. You may want a research it and find out as we have literally cut our gas bill in half in the warmer months and 15 to 25% in the winter month.
Our average gas bill for the last year is $24.00 per month taking into consideration the higher amount in the winter and the lower amount in the summer.

We Stopped Being Lazy
We have also begun to do one other thing to help keep the costs down. We finally stopped being lazy and stopped some drafts that were coming into our house.
One of our other creative ways to save money on utilities is putting some towels down at the bottom of our sliding glass door in our bedroom and the regular window in the boys' room that had air leaking through has made a significant difference.
Also we put one of those airtight things on the bottom of our front door that can be had at the local hardware store for $8.00. Starting that day we noticed our house stayed a whole lot warmer.
As a matter of fact I was dreading to receive the gas bill believing that it was going to be much higher because it was so warm.
However, I became very excited when I received the bill a couple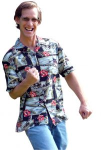 of days ago and we reduced our gas usage by 14% and our bill when down 16% in comparison to the same month last year!
In the winter we keep our places at 68° and in the summer at 83°. This equates to a significant savings in our gas and electricity bills.
By using these and other creative ways to save money on utilities, you will continue to inch, or at times leap, to your goal of saving money, get out of debt, and live financially free.

Some Water Saving Tips
Another tip is to reduce your hot water thermostat. Whether you are using your water or not, the water heater will turn on to keep the water at a set temperature ready for when you need it.
When you set your water temperature higher than necessary, you will pay extra over time keeping it at the higher temperature. Your thermostat should have a "Normal" setting. This is where it should be to save on water heating costs. A good temperature is 120°.
Reducing your water temperature is wise if just for the safety factor. If it is set too high, you or your children can get scalded.
Take showers instead of baths and you will save water and money. Remember that every time you shower or bathe, it costs you in water consumption, sewage fees and water heating. The savings from showering add up over time.
To see the difference between bathing and showering, next time you take a shower, plug the bathtub and see how full it gets by the time you are done. It will be less than the tubful you use when taking a bath.

Taking Action Saves Money
Using creative ways to save money on utilities works. Which of these frugal living tips are you going to take action on? Do you have your own that was not mentioned? Tell us below!
I have many other of the easiest ways to save money to help you such as a cheap gas locator.
What Do You Think?
Write a paragraph or two (or four) so others may be helped. Write at least 200 words of thoughtful and relevant content and you may add a link to your site or blog and take the credit.
Return from Creative Ways to Save Money On Utilities
to Household Budget Planning Made Easy Home.