Christian Financial Planning
Answers to Christian Finance Questions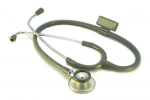 When we begin a discussion on Christian financial planning, there must be the realization of the fact that the financial health of a Christian like any other person can be stable and good, or poor and unstable. A popular Christian finance question is how do I thrive yet honor God at the same time?
If you find yourself searching for more stability and growth in your financial health, consider what the Bible has to say about money. There is a wealth of information found there, as well as a number of valuable lessons.

Valuable Lessons
One valuable lesson taught concerning money in the bible is that
No man can serve two masters: for either he will hate the one, and love the other; or else he will hold to the one, and despise the other. Ye cannot serve God and mammon. Matthew 6:24.
How does one serve money? By doing what it says instead of you telling your money what to do through a written budget. You money tells you what to do through the "gotta haves". Gotta have that new TV. Gotta have some new makeup. Gotta have a new car. Gotta have a lot of nights eating out. Are you spending more time on money issues than with God?
Another idea that we lose sight of is the fact that Christian financial planning includes being prepared. Proverbs 6:6-8 encourages the reader to:
Go to the ant, O sluggard, observe her ways and be wise, which, having no chief, officer, or ruler, prepares her food in the summer and gathers her provision in the harvest.
In addition, Proverbs 21:20 and 21:5 admonish that:
There is treasure to be desired and oil in the dwelling of the wise; but a foolish man spendeth it up.

The thoughts of the diligent tend only to plenteousness; but of every one that is hasty only to want.
With careful Christian financial planning along with God's grace and guidance, your needs will be provided and your financial life will become stable and relatively worry free, especially in our land of abundance where the poorest amongst us are far richer than at least half the world. Again, get on a written plan or get help if needed.

Help Others
Finally in this short look at Christian financial planning through what the Bible says about money, we see throughout Scripture the obligation of the Christian to provide for others out of love and reverence for God.
But if any provide not for his own, and specially for those of his own house, he hath denied the faith, and is worse than an infidel.
1 Timothy 5:8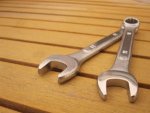 Money should not be your master and it should not control you. Effective Christian financial planning uses the tools provided by God as a way to meet your needs - not the "gotta haves". There is only to be one master and that is God, not Mammon (who was the god of money). Now go and save money, get out of debt, and live financially free to the glory of God.
The next article in this Christian Finance Principles series gives reasons why Christian financial struggles are so prevalent in our culture.
What Do You Think?
Write a paragraph or two (or four) so others may be helped. Write at least 200 words of thoughtful and relevant content and you may add a link to your site or blog and take the credit.


What Other Visitors Have Said
Click below to see contributions from other visitors to this page...

Return from Christian Financial Planning
to Household Budget Planning Made Easy Home.