5 Tips for Saving Money
While Traveling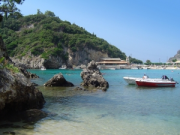 As an avid traveler myself, I offer these 5 tips for saving money while traveling based on what I've done to minimize unnecessary expenditures so that you can reward yourself with a break without having to feel guilty about it afterward.
Traveling is one activity which is an indispensable part of enjoying life to the fullest. All of us need the occasional vacation to remove us from the monotony and stress of our routines at work or school. Still, while investing in a vacation is almost definitely worth it, it can come at a steep cost if you aren't careful about your expenditures.
Click here and tell your money saving tip when traveling.
1. Avoid the temptation of excessive souvenir shopping.
Souvenir shops abound at most tourist destination. While it's completely understandable to want to take home a bit of your travel experiences to share with your friends and family, avoid the more overt souvenirs found at museums and other tourist hot spots for simpler items found at local markets.
Whenever I want to satisfy my souvenir craving, I visit a local farmer's market and take home items like local coffee or homemade cheese. Taking plenty of pictures is another way to preserve your experience to share with others without having to spend too much money.

2. Limit restaurant dining to one meal every two days.
While visiting another country, it makes sense that you want to sample local fare. Still, limiting your restaurant dining experiences can cut your expenditures by as much as a quarter or more.
When I travel, I use another of my tips for saving money by usually heading straight to a local grocery store and fill up on do-it-yourself supplies like bread, milk, etc. I have something simple like toast or cereal for breakfast, and I make my own sandwiches for lunch. My family and I usually then save restaurant meals for dinner.

3. Take public transportation whenever possible.
When I first started traveling extensively, I would take taxis simply because they were convenient for someone like me who was unfamiliar with my local surroundings. However, taking taxis or renting cars comes at a hefty price.
Although it may be a little more of a hassle to figure out the local subway or bus system, it'll save you lots of money in the long-term.

4. Leave your cell phone at home and Skype or email instead.
When you're visiting an exotic locale, of course you'll want to keep in touch with friends and family during your stay, if only to let them know that you are doing okay. Many travelers will switch to temporary international cell phone plans. This is often a terrible idea because such plans are usually strapped with tons of hidden costs and fees.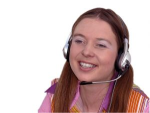 Instead of making an extremely pricey cell phone call that only lasts five or ten minutes, one of my tips for saving money while traveling is to send periodic emails through an Internet cafe, or coordinate a time with your family that you can talk for free on Skype.

5. Make local friends and acquaintances for a cheaper, more authentic travel experience.
As the Travel Channel constantly advises, be a traveler and not a tourist. Before embarking on your trip, make sure to research local haunts on the Internet where you can meet people who actually live there. This way, you'll more than likely be pointed to other local hotspots that are far cheaper and provide a more authentic experience.
In the final analysis, traveling is an absolutely warranted way of spending your leisure budget. Still, there are many traps that tourists should avoid so that they can return home knowing that they experienced a different place without essentially getting ripped off. Bon voyage!
Besides writing about tips for saving money while traveling, Raine Parker regularly writes on the topics of accounting degree. She welcomes your comments at raine.parker6@gmail.com.
There are more money saving ideas and tips on this website to help you, including personal finance software.
What Do You Think?
Write a paragraph or two (or four) so others may be helped. Write at least 200 words of thoughtful and relevant content and you may add a link to your site or blog and take the credit.
Return from Tips for Saving Money while Traveling to
Household Budget Planning Made Easy Home.