Personal Finance Software
The Top 4 Benefits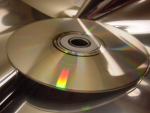 Using personal finance software is a great way to have control over your income and expenditure. This is a characteristic of an individual who is absolutely organized and disciplined.
It is a good idea to have knowledge of how you want to manage a particular month or even a week when it comes to personal finance.
With the Internet a lot of things that were earlier impossible, have been made possible. You can find personal finance software to use in order to manage your finances well and keep a tab on all income and expenditure. This way, you can plan in advance about all what you want to do in a month or a year.
Some such software is available for free of any charge while there are others that you need to purchase. Check out the Internet for the best option that is suitable for you.

How Personal Finance Helps
You may have a home loan, a car loan and insurance to pay. It is not always possible for you to remember all the financial transactions that you need to make given your busy work schedule.
However, with personal finance software you can manage all your expenses and income with ease. There are several websites that offer free software for you to use. All you need to do is register with the site and provide the basic information that will be asked of you.
Once the registration is complete, you can use the software to your benefit. With such software, you do not run the risk of any late payments or even missing payments anymore.
The Top 4 Benefits of Using Personal Finance Software are:
1. Helps maintain a budget and stay on the budget.

2. Helps keep a tab of the income and expenditure.

3. Helps instill self-discipline when it comes to finances.

4. Helps compare expenditure made in other months to the current one so that you can keep a balance.
Web based money management has gained a lot of popularity in recent years. Earlier, no one could even think about using the Internet to manage his or her personal finance, but today there is software available that can help you take care of your finances and discipline yourself too.
In fact, the software is so useful that not only does it help you manage your income and expenditure but also helps you stay on a budget. With a plan right in front, you can see how much you can afford to spend after you have paid the taxes, the insurance premiums, the gas bills and the rest.
You can even compare the kind of expenditure you have made in the last month so that you may curtail few of the unnecessary ones this month to save on the money spent.
I am Jonny and wrote this guest blog. My experience, knowledge and network of financial professionals makes me a more valuable resource for individuals and small businesses, I am trying to improve their current financial position as well as their future prospect. Check out my blog on personal finance and budgeting.
There are more budgeting tools on this website to help you, including a budget spreadsheet.
What Do You Think?
Write a paragraph or two (or four) so others may be helped. Write at least 200 words of thoughtful and relevant content and you may add a link to your site or blog and take the credit.
Return from Personal Finance Software to
Household Budget Planning Made Easy Home