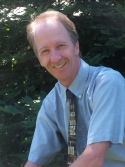 (Please note that all of the links in this newsletter open to a new window.)
Hello, my very important household budgeting information subscriber. I strive to give you the best ways of saving money, getting out of debt, and living financially free with articles, products, and services to help make the complicated simple. How am I doing so far?
---------------------------------------------

It was an almost immediate effect. The few days before Christmas, my website traffic dropped and I felt a bit dismayed. Where did people go? Why barely a trickle of new subscribers to this Household Budgeting VIP newsletter?
Oh well, I figured. People are tired of the "living debt free" message when there are presents to buy, parties to attend, and a myriad of other details that appear much more important. Who needs to think about money when there is so much spending to do?
And then it happened. December 26th, like clockwork. The website traffic surged as did my e-mail box from those requesting a little no cost financial coaching to discover how I'm able to help them with a personalized plan. I even received a request from Kenya. Yes, Africa. Oh, and Australia. It appears that the living debt free message indeed is needed around the globe.

What do We do?
Of course, in hindsight this "sudden interest" makes sense. Similar to the fitness club rush in January, after the Christmas gifts are opened the money reality many times sets in with the thought: Now we have all of those credit card payments. What do we do?
As your personal financial coach, here is what I suggest: Stop the silliness of spending more than you make, create a plan to eliminate all of your personal debt within three years and your house payment within 11 years, and reduce the expectations of your children and others of how much you will spend on them at Christmas time and birthdays in the future.
Resolve to have an amount set aside each month for frugal Christmas gift giving and never spend more than that. I have a guest post on the importance of saving. It is a good quick read.
Resolve further that you are done living the debt ridden lifestyle and commit to living debt free for the duration that you are here on earth. This includes teaching your children about money with some practical tips on how to broach the kids and money issue at home without the usually accompanying strife.
As a Household Budgeting VIP list member, you are incredibly important to me and I want to help where I can. There is no cost to ask a question, so hit reply and go for it.

Are You Moving Forward?
Are you reading at least two articles on my website each week? My Household Budgeting Blog has a list of the latest ones. Also, at the top right of every page is a chance to subscribe to updates via RSS or Facebook. Right now or sometime today, start browsing through the 200 or so different articles and newsletter back issues, stopping to read the ones that resonate with you.
And when you do read an article that helped you, I would greatly appreciate your hitting the Facebook and Twitter buttons to help spread the word about this incredibly needed message of living debt free and financial lifestyle transformation. A great way to begin is to go to my budget store and download an informative eBook or grab a copy my financial coaching seminar on the Seven Keys to a Financial Plan That Works.
Each time you read an article or share one with others, you help them and yourself become equipped to move forward into the incredible living debt free zone. As your financial coach, I am here to help you succeed this year. I cannot do that without you stepping outside of your comfort zone.
Two steps forward and one step back is still one step forward. I wish you well.




David Kimball



p.s. Once again, thank you for your trust by being on my exclusive VIP subscriber list as it would be in vain to write these updates and website articles without you.