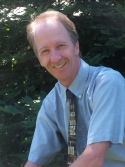 (Please note that all of the links in this newsletter open to a new window.)
Hello, my very important household budgeting information subscriber. I strive to give you the best ways of saving money, getting out of debt, and living financially free with articles, products, and services to help make the complicated simple. How am I doing so far?
---------------------------------------------

What is YOUR story of financial chaos ... and recovery?
Welcome to the many new subscribers to this Household Budgeting VIP List! I am grateful for your confidence and support.
Here we are, at the beginning of a new year. Are you ready for a fresh start, already tired of the thought about having to pay for the Christmas expenses just made? If you are, then you will be really upset when those toys are not used in a few weeks, yet you still have to pay the credit card when the statement comes.
If you are tired of it all, then good. Are you ready to make a change? Outstanding.
I will make my point clear: start a household budget, a spending plan that works. Find everything you need on my website or get a hold of me to schedule a half hour or so phone conversation at no cost. My 2013 goal is to help 100 people this year break free of the financial garbage that prevents real financial freedom.
Which of the 100 will you be? Whether it be through tips on living beneath your means, this newsletter, a product, or personalized coaching, the tools and resources to make it happen are readily available.
Be sure to grab a copy of the free eBook below that will give you some great ideas for cutting down the food bill. My goal is $50 per person per month over the previous 6 months. Think I can do it? Right now, our family is at $68. We have had a couple of $87 months as there were some great sales we stocked up on.
If you have the drive, determination, commitment, and correct training you can, and will, succeed. Tell me your story on Facebook, Twitter, or by replying to this email.
Should you need some financial advice or ideas, ask in these same three ways and I am happy to answer any money question you have. Should you desire more focused and personalized attention, my financial coaching program may be just what you need.
In the meantime, create your plan ... and story. I wish you well.
Until next time,




David Kimball


p.s. Once again, thank you for your trust by being on my exclusive VIP subscriber list as it would be in vain to write these updates and website articles without you.





How to Cut Your Grocery Bill in Half

by Susanne Myers of The Hillbilly Housewife


Grocery prices are going through the roof and at the same time many of us are dealing with cut hours, cut wages and even job loss. Add to that the fact that interest rates on credit cards are going up to ridiculous percentages and it is no wonder that so many of us are struggling financially.

Since a rather large portion of our income is spent on food, it is one of the areas that we can make the most impact. Just imagine what you could do if you spent only half the amount of money on food than you are currently spending. And I am not talking about eating out at fancy restaurants or stopping in to get your daily cup of coffee at Starbucks.

In this report we are going to talk about how you can cut your regular weekly grocery bill in half.

Download this valuable resource now. It will go away come the next newsletter. (Right click to save).





He that is of the opinion money will do everything may well be suspected of doing everything for money. Benjamin Franklin (from BrainyQuote)

Happy is the man that findeth wisdom, and the man that getteth understanding. Proverbs 3:13





Personal Financial Coaching


It is my passion to help families prioritize now to make sure that one parent can stay at home. If diligent, you can be debt-free in 36 months or less without buying insurance, investments, or magic software. This is advice you can trust because what works is good 'ole fashioned common sense.

If you are ready for some personalized financial coaching or a speaker at your next event, send me an email or call (209) 622-3299.