Hello,



Last time I mentioned getting rid of the mental clutter to get focused on a specific goal and lay aside anything else that gets in the way of that goal.
Have you been able to to focus on your financial goals?
Today I inaugurate the first episode of Financial Freedom Radio. Woo, hoo!
Also, there is a new eBook in the Financial Freedom Resource Center to help you get a start on budgeting and includes 119 money saving tips. Go check it out.
In addition, I am putting the finishing touches for a new audio seminar on the 7 Keys to a Financial Plan That Works. If you would like to be amongst the first to benefit from this before it is released, just let me know. Nope, no cost.
Wow, so much coming available. No excuse not to take action :-).
Enjoy and keep sending in those questions as I love to help!
Helping you to learn, earn, and serve,



David Kimball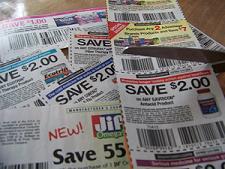 Using Coupons
At one time, coupons left a negative impression on people. It was poor people who pulled out that pack of coupons for almost everything they bought. In more recent times, however, coupon clipping has become something short of a hobby. People who hate paying extra for things that they need are becoming taking positive action. They are finding that coupons can save them hundreds of dollars a month. In fact, some have used coupons to effectively get their groceries for nothing.
More on saving money with coupons.



Living on a Budget
by David Kimball
Ah, the day to day grind of living on a budget. It does not have to be, you know. A grind that is.
Your personal spending plan is a boundary to ensure financial freedom and protection. Huh? Boundaries allows freedom and protection? Absolutely! A child's physical boundary at home is the property line. He many not cross the sidewalk to the street. He has the freedom to run around as he pleases up to the the property boundary line. If he crosses that line, he will run into the street, get hit by a car and end up in the hospital. Goodbye freedom.
We obey laws to ensure we live in a free country, protected from our enemies. Now, allow me an attempt to reach far back to our topic at hand and completely state my premise: Living on a budget allows you the freedom to spend what you have, but no more. Protection and freedom. Cross that line and you will need help in reducing credit card debt.

Well, here it is. Episode 001 of Financial Freedom Radio! With each successive MP3 Podcast, you are going to learn how to save money, get out of debt and live financially free with effective strategies, inspiring you to learn, earn, and serve.
In this first episode,
I give you a little introduction to me and how I got to this point.
A bit about budgeting.
A great interview with a lady who has knocked out $59K of debt in 2 years!
I answer an email question about getting the teenagers on board with the family budget.
How a little conversation at a gas station will yield lifetime dividends.

Wow, that is a pretty good lineup. Sure hope I can keep up the pace!

Download it now at the Financial Freedom Radio Podcast download page.



The important aspect as we look at this budget, and as we look at previous budgets, is the budget system - what I'm trying to get at is changing budgeting itself in Wisconsin. Scott McCallum

The thoughts of the diligent tend only to plenty; but the thoughts of everyone who is hasty only to poverty. Proverbs 21:5

Personal Financial Coaching


It is my passion to help families prioritize now to make sure that one parent can stay at home. If diligent, you can be debt-free in 24 months or less without buying insurance, investments or magic software. This is advice you can trust because I do not sell any of these things.

If you are interested in some one-on-one personal financial coaching or someone to speak at your next event, shoot me an email or give me a call at (209) 622-3299.