Hello,



How is it going with your goals and personal budget planning?

If you are new here or missed the last issue, the links to all newsletter back issues are available in the Financial Freedom Resource Center.

Email me if you have forgotten the password.


Mental Clutter

I received an email this past week from Dalila who asks about mental clutter. She might have read that phrase on my financial coaching page explaining how I help people sort it all out.

When dealing with "mental clutter", determine the topic and then write it down. Start listing things that bother you, that confuse you, or things you have nagging questions about.

Once you see that list in front of you, you are then better able to attack the clutter one at a time.

For instance, if some of the mental clutter concerns getting a handle on your expenses, then create a budget. In the Budgeting Tools section of my website I have a free form you can print out and use for this.

Or simply write all of your expenses daily for a month. You will see a trend of things you can cut.

With any mental clutter, the solution is to get focused on a specific goal and lay aside anything else that gets in the way of that goal.

Well, that is a start. Does this make sense?

Sometimes, it is just good to get back to the basics and that is what we do today with my feature article below, "What is Budgeting?".

Enjoy and keep sending in those questions as I love to help!

Helping you to learn, earn, and serve,






David Kimball





Use the Envelopes
When you get your paycheck, cash it and use the "Envelope" system to budget your cash. Write on each envelope the name of an expense, like gasoline, groceries, clothing, eating out, and put the cash allocated for those expenses in the appropriate envelope. When the envelope is empty, that's all you can spend for that month.
Do not carry your credit cards with you, take your envelopes instead. If you do need a card, carry your bank's debit card, but only use it if you need to.
More guidelines on the envelope budget method.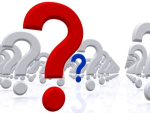 What is Budgeting?
by David Kimball

Discover this mystery as you embark on preparing a household budget plan of your own and you will avoid ending up with more month than money.

If you're thinking that you will have to stop buying all those goodies that make your life pleasant, you will only be partially right. You want a budget that won't make you feel deprived. Those that do are doomed to fail because you are human, after all. You have pleasures that need to be nurtured.

Perhaps shopping sprees satisfy your need to escape the confines of living to fit your means, or just to relieve stress. Maybe you have a hobby that must be fed. There are many things people spend money on that go beyond basic needs, but they cannot be excluded. That's where effective budgeting comes in.

This month, I will begin to bring you Financial Freedom Radio. With each successive episode, you are going to learn how to save money, get out of debt and live financially free with effective strategies to inspire you to action.
In the meantime, send in your money related questions and tips. I will include them to help you and others obtain financial freedom.
A budget should reflect the values and priorities of our nation and its people. Mary Landrieu
Through wisdom is an house builded; and by understanding it is established: And by knowledge shall the chambers be filled with all precious and pleasant riches. Proverbs 24:3-4