Good Morning,



I received some great feedback to my "unsubscribe request' last time. Only two checked out but during that same time 15 more added!
Information Without Implementation
is Just Plain Entertainment
I am hearing some great stories from those of you doing just that -- implementing and I could not be happier. Thank you for sharing with me and keep it coming!
Please be on the lookout for an important survey next week. Your input is crucial.
I am grateful for each of you and the time you take out to read this newsletter. YOU are why I am doing this. Now, do not just be entertained. Implement an idea to help you save money, get out of debt and live!



David Kimball





The Debt Myth

Debt is seductive. It lures you in with promises - buy now, pay later. No money down. Interest free for 12 months. However, the lie is soon exposed, and you're left with less money than ever. What appeared to be an affordable purchase quickly increases in price. Interest compounds, over the limit fees or late fees are attached, and before long you owe far more than the original amount you borrowed.
We are a generation of borrowers - our economy has been dependent on the idea of buy now, pay later for quite some time. However, the effects of this lifestyle are becoming more and more obvious. Banks are collapsing, businesses are going bankrupt, and families are unable to pay for basic needs like housing and food.
Perhaps our grandparents and great grandparents had the right idea - save up for large purchases in cash. If your grandfather wanted a car, chances are he didn't finance it. Instead, he worked hard, saved up the money, and paid for it in full at the time of purchase. By applying these simple guidelines to major purchases, you can avoid the debt trap and end up only paying for the purchase itself - avoiding finance charges, late charges, bank fees, and over the limit fees.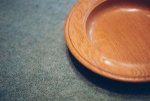 Tithes and Offerings
by David Kimball

In today's modern world, the idea of tithes and offerings to God in Christian finance has fallen by the wayside. Many are struggling financially, and the idea of relinquishing some of your financial wealth or possessions simply does not seem like good financial sense.

It is not about the Christian giving his own money to the Lord, but rather an act of returning it to the original owner. All things exist through His grace, and therefore in truth, the wealth that you have, you keep only as a steward upon his behalf. When a Christian chooses not to tithe and give offerings, he is in fact stealing from God.

With each episode, you are going to learn how to save money, get out of debt and live financially free with effective strategies, inspiring you to learn, earn, and serve.

In this episode, I interview Stacie Kimbell (not related) and hear her story of being an ordinary person who with her veteran husband has done extraordinary things in their financial life.

(She is also now a contributing writer. Read her first set of articles on saving money while in the military.)

You will also be treated to some great money saving tips.

So, go and listen now.





I have learnt to seek my happiness in limiting my desires, rather than attempting to satisfy them. John Stuart Mill

Better is a little with righteousness than great income with injustice. Proverbs 16:8

Personal Financial Coaching


It is my passion to help families prioritize now to make sure that one parent can stay at home. If diligent, you can be debt-free in 24 months or less without buying insurance, investments or magic software. This is advice you can trust because I do not sell any of these things.

If you are ready for some personalized financial coaching or a speaker at your next event, shoot me an email or give me a call at (209) 622-3299.