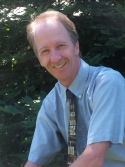 (Please note that all of the links in this newsletter open to a new window.)
Hello, my very important household budgeting information subscriber. I strive to give you the best ways of saving money, getting out of debt, and living financially free with articles, products, and services to help make the complicated simple. How am I doing so far?
---------------------------------------------
It is December 24th in central California and our garden thermometer reads 20 degrees right now. Even for someone who lived in Norway for almost two years, this is still cold for me.
I remember many years ago making it a sport to accomplish last minute Christmas gifts and do all of my shopping on this last day before Christmas. Got a little hairy sometimes, but I always made it. Doing this drove my wife nuts until I stopped a couple of years after we were married.
Over the years, I have toned down my gift giving and now that I am older (14 years of marriage next week) and with four children (12, 11, 7, and 5), my brain and heart are realizing more and more the futility of panicking and spending so much time, effort, and money into gift exchanging.
Mallard Fillmore had a funny "Shopping Guide" series (read through Dec 4th) and Zits also put it into reality from a typical guy's perspective. OK, it may not be so funny if it hits home.

Why Us, Daddy?
While in the car with my wife, my 5 year old asked me last week, "Daddy, why do we give presents at Christmas?"
I replied, "Huh, why do you ask that?"
She said, "Because if it is Jesus' birthday, why are WE the ones getting the presents?"

The Gift of Time
I know, December 25th is not the actual birth of Christ, but a day we have set aside to celebrate it. Or do we? I know I am guilty of overshadowing it with my own succumbing to materialism. So I think, what are the best last minute Christmas gifts that have the possibility of overshadowing all gifts of things? Time.
So, if you are right now thinking of what to get that someone who has everything they need (which is all of us), give them you -- at least a couple of hours or so. Read the article I posted yesterday about giving your time as last minute Christmas gifts.
This is what I want to give more of, and not simply at the end of December. And this is what I want you to do, not simply as strategies to save money, but strategies to save relationships. What suggestions do you have?

Thank You
Once again, thank you for your trust by being on my exclusive VIP subscriber list as it would be in vain to write these updates and website articles without you.




David Kimball


p.s. Oh,, I do have a gift of time for you. I am going to try and do much better at giving you more information, more often, to help you save money, get out of debt, live financially free, and influence your children to do the same.