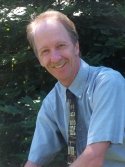 Hello --
I have many new articles to help you focus your attention and be successful at saving money, getting out of debt, and living financially free. Please visit the Household Budgeting Blog for the latest.
(Please note that all of the links in this newsletter open to a new window.)
---------------------------------------------
OK, let's put real household budgeting into perspective.
Whether you are just starting out, looking ahead to retirement or are somewhere in between, it is important to have effective money management skills. Without them, you will not see the savings that you expect. For many of us, that painful truth of making a budget does not come to light until we are in our 40s and later.
That is when your attention moves towards life after the kids are gone, how you can retire sooner and enjoy life and how you would like to spend your leisure time as a couple.
Imagine for a moment that you are realizing that you could retire early if you have sufficient savings and pensions in place. Now look at what you actually do have in the way of financial security.
Take into account the cost of inflation and how it will increase over the next 10, 20 or 30 years. Will you have enough to cover your needs and still enjoy life the way you would like?
You may either have not yet thought that far ahead or you are trying to pull together enough money saving ideas and tips to put away for the future of your dreams. Or perhaps you are just struggling to make ends meet. Whatever your situation, you will find some valuable tips on my website.
Of course, the sooner you start focusing on your financial future, the better. But what do you do when you are already in mid-stream and you have not even begun to build your financial security?
If you are just starting out on your career path, you probably want to know how to put together an effective spending plan that you can follow and build your savings. I offer some very effective and personalized financial coaching that works so well, it comes with an unconditional money back guarantee. Try thirty minutes at no cost.
With the information available on my website, you will learn how to achieve financial freedom and experience the easiest of ways to manage money.
I recommend reading one or two articles per week and then taking some kind of action. And when you do, please let me know the results. I would really appreciate that.






David Kimball


P.S. , I am grateful for you being on my Household Budget VIP list. It means a lot.