Welcome back!
I know, I know. You have received this from me before. But stick with me here as it definitely is worth repeating.
This past week a family friend of ours called because her computer was attached by a virus that mimicked an anti-virus warning of being attacked.
But as soon as they clicked the "fix" button, WHAM ... it took over their machine putting porn icons on their desktop. Now with a husband and little boy in the house, she was understandably furious.
Now this is the SECOND time this has happened in as many months with someone we know.
, please do not ignore the warning and get your computer protected! Read and take action on the article below. There is also a full blown ebook in the Financial Freedom Resource Center.
Both links are down below.
Enjoy this issue of the Financial Freedom Newsletter!
Until next time .....




Waste Not, Want Not
One thing we can do that is good for the budget is stop wasting so much. This can apply to many areas in our lives. From eating to home heating, waste equals money going down the drain unnecessarily.
Set a goal of one new way per week to stop wasting money. Please send me your ideas and I will publish them in an upcoming newsletter.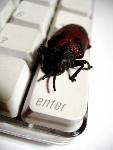 Computer Virus Information, Free Internet Protection Ideas
by David Kimball

In this informative how to article, I give you detailed computer virus information and ways to help keep those hackers from messing with your machine ... and data. These free internet protection ideas are unique, detailed, and smart ways to save money.

No, not the Swine Flu. You need probiotics, Vitamin D and avoidance of the flu shot for that. I am talking about computer viruses created by people who refuse to use their talents to bring value to others and earn a living, but sit around creating ways to destroy successful people's computers.

The two most known computer virus protection players on the field are MacAfee and Norton. Please stay away from MacAfee. There are so many horror stories from people using it and caused havoc on their computer.


Continue reading ...



If you would be wealthy, think of saving as well as getting.
Ben Franklin

Be careful for nothing; but in every thing by prayer and supplication with thanksgiving let your requests be made known unto God. Philippians 4:6

Financial Freedom Resource Center


Have you taken advantage of what is available to you at no cost as one of my valued subscribers?

Ebooks and Podcasts as well as back issues of this newsletter are available. Let me know if you have forgotten the password that was sent in your welcome email.

Go there now ...





Personal Financial Coaching


It is my passion to help families prioritize now to make sure that one parent can stay at home. If diligent, you can be debt-free in 36 months or less without buying insurance, investments or magic software. This is advice you can trust because I do not sell any of these things.

If you are ready for some personalized financial coaching or a speaker at your next event, send me an email or call (209) 622-3299.