Hi!



Christmas is coming. Yep. Money spending season. It does not have to be thought of that, you know. Do you have a separate category for gift giving? If so, then you have been putting aside a specific amount each month for this time of the year.
What incredible freedom to know there will be no credit card payments in January for Christmas gifts!
What Christmas money saving tips do you have? Hit reply and tell me. It will go into an ebook I am working on, 101 Money Saving Tips for Christmas.
Enjoy this issue of the Financial Freedom Newsletter!
Until next time .....




Family Homemade Holiday Gifts
Save money by creating a fun gift for each family rather than trying to come up with something for each family member. My uncle has done this many times with our family getting us something a little bigger like games, a telescope, or a gift card. Here are some good family gift ideas:
* Indoor or Outdoor Games You can find directions for many old games online and put together your own version.
* Movies The trick is to find something the whole family will enjoy...so I usually go for classics or comedy.
* Park Pass to a Museum, Park, or Zoo. My aunt did a zoo pass for us a couple years in a row and what fun we had with that. Instead of big long days, we'd go for many short visits and really enjoy each section of our zoo.
* Art Supplies. What a great idea for homemade holiday gifts. My mother-in-law filled a couple sets of plastic drawers with all sorts of craft items for our family and those drawers provided hours of entertainment and many projects. Many of the items she included were recycled from around the house.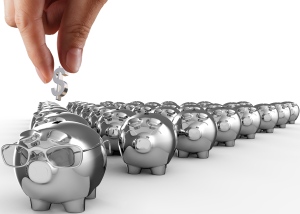 Easiest Ways to Save Money
by David Kimball

Learning the easiest ways to save money. That is why you are here and you will not be disappointed. There are many ideas here that will save you a ton ... if you implement them. And that is what creates real wealth: Following through with reducing expenses and then using the savings (what I like to call "found money") to pay off credit card debt, create a rainy day fund, and to help others.

You can navigate these articles in one of two ways: Read one you like and then return back to the following list to choose another or click the link at the bottom of each article to go to the next in this series.

These tips cover everything from car maintenance to grocery shopping to living green to renovation tips and recycling at home that can save you from purchases that are not really necessary.

This list of the easiest ways to save money is by no means complete and certainly is not intended to give you specific guarantees regarding how much you can save. Any amounts used are simply examples only.

How much you save depends entirely on how many tips you use and how well you use them.

There is a very easy way to return from a casino with a small fortune: go there with a large one. Jack Yelton

Wealth gotten by vanity shall be diminished: but he that gathereth by labour shall increase. Proverbs 13:11

Financial Freedom Resource Center


Have you taken advantage of what is available to you at no cost as one of my valued subscribers?

Ebooks and Podcasts as well as back issues of this newsletter. Let me know if you have forgotten the password that was sent in your welcome email.

Go there now ...





Personal Financial Coaching


It is my passion to help families prioritize now to make sure that one parent can stay at home. If diligent, you can be debt-free in 36 months or less without buying insurance, investments or magic software. This is advice you can trust because I do not sell any of these things.

If you are ready for some personalized financial coaching or a speaker at your next event, send me an email or call (209) 622-3299.