Hello again,



Time and money. Does it seem as if you never have enough of each? I know I get caught up in the
"If only I had ... " mode.
But I gotta tell you. I do have enough time and money to get done what is needed. And if I every run out of one, it means that I did not plan properly.
Budgeting my time as well as my money needs to be more of a priority as it frees me up to concentrate on the real priorities.
I trust you are having a great week and as a result these "couple of times a month" newsletters you are setting your mind on what is important all the while saving money, getting out of debt, and living financially free.
If you have never contacted me, I would be grateful if you let me know how you are doing and if there is any way I may help.
Until next time .....





David Kimball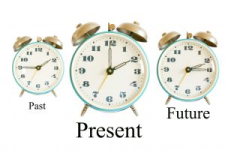 Remember To Budget Time As Well
We have all heard "time is money." Well-spent time can be an investment. Take a few minutes to plan ways to save on bills - 15 or 20 min. researching lower rates on electricity or long distance can pay off. You will know when time spent is not worth it.

Saving Money Ideas
by David Kimball

Great saving money ideas that are tried and proven. This is what you need and are being given. Five doable frugal spending ideas. Spending is easy; anybody can do that with no problem. Spending wisely, however, is another story.

Virtually all people have sensible reasons to save, whether it is to break free from debt, substitute lost income from a layoff or pay cut, lay aside for the children's college education, arrange for a rainy day, and save up for retirement. For sure you have come up with your own reasons.

Financial Freedom Resource Center





Have you taken advantage of what is available to you at no cost as one of my valuable subscribers?

Many eBooks and Podcasts as well as back issues of this newsletter. Let me know if you have forgotten the password that was sent in your welcome email.

Go there now ...





If a person gets his attitude toward money straight, it will help straighten out almost every other area in his life. Billy Graham

He that is faithful in that which is least is faithful also in much: and he that is unjust in the least is unjust also in much. . Luke 16:10

Personal Financial Coaching


It is my passion to help families prioritize now to make sure that one parent can stay at home. If diligent, you can be debt-free in 36 months or less without buying insurance, investments or magic software. This is advice you can trust because I do not sell any of these things.

If you are ready for some personalized financial coaching or a speaker at your next event, send me an email or call (209) 622-3299.