Good Morning,



As I look out at the sky from my home office here in central California it looks a bit dreary with gray clouds covering the sky. I want to yell, "Just rain down or leave!".
Maybe you are at that frustrating point with your finances. Nothing you do seems to be working. You want your debt "to just leave".
Well, with persistence and a plan, it can.
I am grateful for each of you and the time you take out to read this newsletter. YOU are why I am doing this. Now, do not just be entertained. Implement an idea to help you save money, get out of debt and live!



David Kimball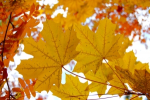 Learning to Cope with a Money Emergency
Wherever there are money woes, you can be sure to find crippling emotional setback. Avoid it all you try, you might just as well begin to prepare for the devastating fiscal and the emotional fallout that is sure to come. You will need to cope very well with both if you hope to make a solid financial comeback.
Whenever a money emergency hits, it will be your ability to deal with the individual pitfalls that will hold you in good stead. It is when a series of financial hits come your way that the stress will tend to accumulate and make your life much more difficult to cope.
You will not be so overwhelmed when you can calmly and rationally look at each individual problem as it arises. If you sit back wringing your hands with worry and allow all of your emergencies to pile into one; you will find yourself down for the count.
Calm must take center stage. You must NEVER allow yourself the luxury of panic. There is no one there to just take over for you. You are all you have.
The more you panic, the less effective you will be. You need to keep a very clear head to be able to sit down and come up with an appropriate plan. Be aware of your own tendency to sabotage your plans further. It is only when you are at your most calm that you will be prepared to get to where you need to be and then overcome.




Budgeting Money and Living Debt Free
by David Kimball
This article on budgeting money helps you develop strategies and creative ways to help in living debt free. You will see that your personal spending plan will give you that light at the end of the tunnel, knowing that real freedom is at hand!
Previously, you learned that properly executed, living on a budget is a good boundary that brings incredible financial freedom.


With great reluctance I am going to hold off on creating any new Radio shows right now so that I may concentrate on developing some new content for you to enjoy and to help you live financially free.

However, if these Podcasts have been helping you and I am wrong for suspending the broadcast, do let me know.

But be kind :-).



The financial report makes it very clear that if we got into honest budgeting today, that in fact we would find ourselves with a much larger deficit than we have today. Jim Costa

A man void of understanding striketh hands, and becometh surety in the presence of his friend.. Proverbs 17:8

Personal Financial Coaching


It is my passion to help families prioritize now to make sure that one parent can stay at home. If diligent, you can be debt-free in 24 months or less without buying insurance, investments or magic software. This is advice you can trust because I do not sell any of these things.

If you are ready for some personalized financial coaching or a speaker at your next event, send me an email or call (209) 622-3299.